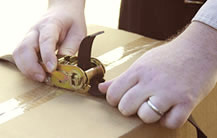 Step 1
To thread ratchet strap, place webbing THROUGH slot in center rotating spool of closed
ratchet.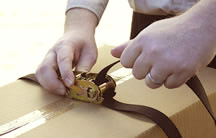 Step 2
Pull webbing through, leaving some slack.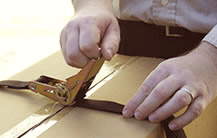 Step 3
Start ratcheting (raising and lowering handle).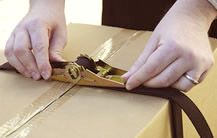 Step 4
Webbing will wind itself and be locked in place so that further ratcheting will rapidly increase tension in
strap.
Ratchet Strap Release Instructions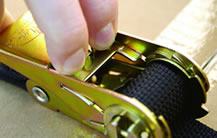 Step 1
To release webbing, pull and hold release tab on top assembly to override ratcheting function. . .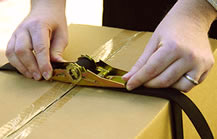 Step 2
. . .and open ratchet until both assemblies are in-line and top assembly clicks into detent.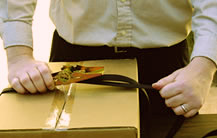 Step 3
Grab webbing from non-fixed side and pull to release webbing.
Video Transcript
First, thread the ratchet fastener by feeding one end of the strap through the take-up spool.
Then, continue pulling the strap to remove unnecessary slack.
Once the slack has been reasonably removed, begin ratcheting the fastener up and down until the strap is suitably tight.
To release tension on the strap, slightly lift the fastener up and press the release lever. Then, pull the strap out of the take-up spool.
Looking for custom Kevlok Tie Down Straps?
We manufacture our straps here in the United States and have over 40 years of experience.