Precision Machining Services
AGM Precision Machining combines its 47-years of design and manufacturing experience with an extensive, full-service machine shop complete with CNC and CMM machines and the latest modeling software to provide the exceptional quality you need.

What is precision machining?
Precision machining is a manufacturing process that uses advanced equipment to make intricate and complex components and parts.

A precision machine shop has computer numerical control machines (CNC) that are typically capable of doing more than three-axis machining with a high degree of tolerance and accuracy.

Currently, our precision machining is capable of tolerances of about +/- 0.0005 of an inch which is more than sufficient for the aerospace and defense components that we manufacture and which make up much of our inventory

AGM's focus is on rapid prototyping, quick-turn prototyping (3D-printed prototypes), and providing high-quality standards as part of our ISO9001/AS9100 certification.

If you're in need of precision machining services, get in touch with us to get started today!


GET STARTED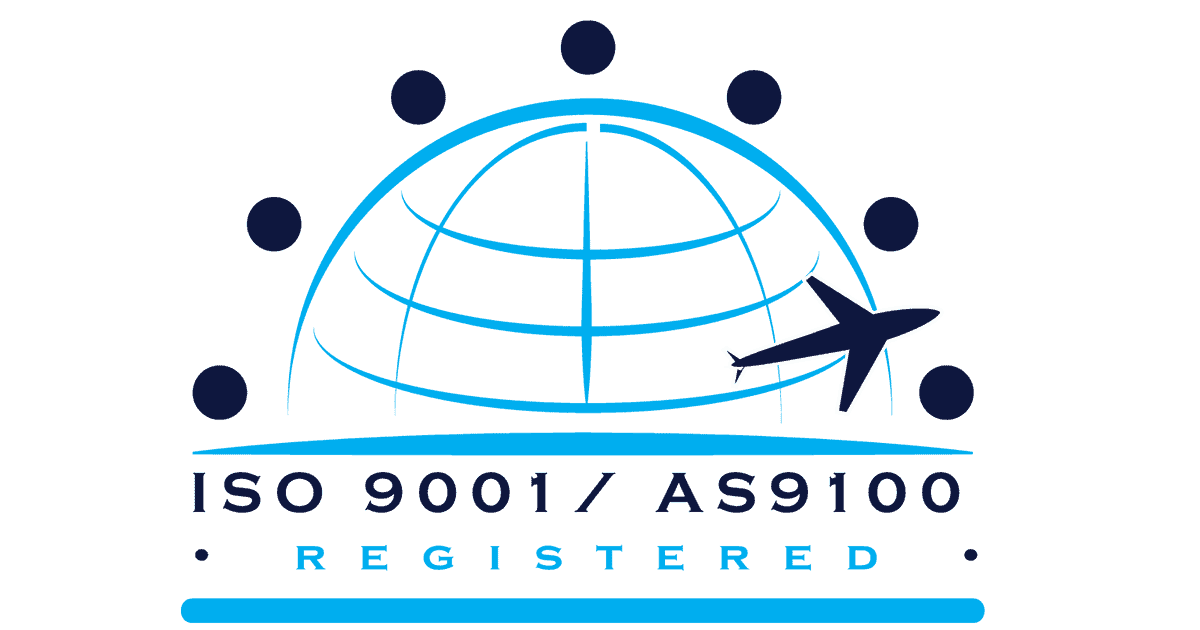 ISO 9001 & AS9100 CERTIFIED
Summary of MACHINING SERVICES
Full-Scale Production & Contract Manufacturing
Full-Service Inspection Eepartment
Quick Turn-Around Precision Machining & Milling
Complete Project Management:

Engineering
Machining
Plating
Assembly
Packaging

Design Engineering Consultation
Rapid Prototyping
Custom Welding Services
Call 1-800-995-5590 today or email us at consult@agmcontainer.com for a free machining consultation about your project!
CONTACT US
Our Precision Machining Services
Our precision machining services include the following:


Full-Scale Production & Contract Manufacturing
AGM is capable of producing machined components at scale to fully satisfy our customer's supply needs.

We provide design guidance, prototyping, full-scale production, quality control, part marking, shipping, and more!


GET STARTED
Full-Service Inspection Department
Our Quality Assurance department is what sets us apart and enables us to work in the industries we do.

We have and maintain an ISO9001/AS9100 ITAR Compliance certification that allows us to take on jobs in the aerospace and defense industries (among others) that are highly regulated and technical. Working in these industries means that quality control is a critical and integral part of our company.

Our quality assurance department provides regular batch inspections during manufacture as well as first article inspections, and our Coordinate Measuring Machines (CMMs) enable us to maintain high-quality standards by precisely measuring the parts we produce with an accuracy of up to 0.1 microns.

The high standards maintained by us are important to our team and our customers as it ensures that the components we manufacture are truthfully and repeatedly accurate to design requirements.


Quick Turn-Around Precision Machining & Milling
We provide quick turn round precision and milling services. These projects refer to our typical 3 to 4 week lead times for new machining jobs.


Complete Project Management
We provide complete project management support that includes:
Engineering: Engineering and design support. Our engineers will provide advice, design review, and even design work in support of these projects.
Machining: In-house precision machine shop that can accurately produce any engineering designs.
Plating: Plating, coating, and finishing of any products made (with some exceptions). Note that we currently do not provide in-house coating and furnishing like anodizing, so we subcontract this out while still guaranteeing the quality of work.
Assembly: Final product assembly (if required) after parts are manufactured.
Packaging: Full shipping services for all items
Design Engineering Consultation
Is your design not yet ready for prototyping? Do you have questions concerning your design? Do you need assistance with completing your design?

Contact our AGM Precision Machining design team today for help or advice on your project! We can go over the details and help to fully design, review, or assist in the project design.


Rapid Prototyping
AGM offers a quick turnaround time on one-off prototypes of a product. We can machine these prototypes or (if possible) have them 3D-printed to save you time and money.
Learn more about
AGM Precision Machining's rapid prototyping
service.
Custom Welding Services
We offer
custom welding services
for our customers that include full project services or as-needed welding on specialty projects.
Ready to get started?
Call 1-800-995-5590 today or email us at consult@agmcontainer.com for a
free precision machining consultation
about your project!
How It Works
Wondering how to get started? We've outlined our process below:
Contact us by filling out our contact form or by emailing us directly at consult@agmcontainer.com for a free precision machining consultation regarding either prototyping, a limited run, or contract manufacturing through our machine shop.


Once our engineering team receives the message, the engineer assigned to your project will respond to you directly to discuss whether we can take on your project


Once we have gathered the information we need and the details are finalized, our sales and management team will generate a quote. Details we need to confirm with you before a quote is generated include:
Are we designing, prototyping, manufacturing, shipping, or all of the above?
How many pieces are needed?
What is the time frame?
Will it be an ongoing contract or a one-time program?
Once the quote is accepted, the job can be scheduled and work can begin!
Let us know if you have any questions about our process and we'll be happy to help.


CONTACT US
What Our Engineers Need From You.
Before we get started on your project, we'll need:
A drawing or mode
Your expected quantity
The target price (if possible)
GET STARTED
Advantages Of Our Precision Machining Services
At AGM, we offer competitive pricing and provide more access to our machine shop and engineers than any other shop! We can also offer a quicker turnaround time on orders. Some additional advantages of working with our precision machining engineer team include:


The Latest Design Software
We use the latest design software including:
FeatureCAM®
BobCAD®
SOLIDWORKS®
Quality Finishes
We provide standard as-milled finishes (125 RMS) to all parts unless otherwise requested.

Upon request, we can provide parts with conversion coating, anodizing, and other specified finishes. Custom finishes may be provided to 16 RMS.


Reach to get started on your precision machining project?
Whether you're in the aerospace, oil and gas, or military and defense industry or you specialize in medical, electronic, and optic equipment, let us provide you with the expert help you need.

Schedule your free consultation today!


GET STARTED

Frequently Asked Questions

1. What compatible materials do you work with?
We work with the following metal and plastic compatible materials: