The Tucson Metro Chamber of Commerce is recognizing AGM Container Controls, Inc. (AGM) with a Legacy Award at the State of the City luncheon on Thursday, March 16. The award recognizes investors who have been with the chamber for 25 years or more.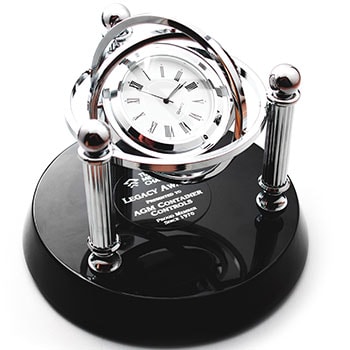 AGM joined the Tucson Metro Chamber in 1970 in an effort to foster a strong local economy while promoting a healthy community. Since then, AGM has become one of the chamber's top investors, as well as a member of the Chairman's Circle of Investors.
As a leader in the development and manufacture of environmental control hardware for 47 years, AGM has gained a reputation for the design and manufacturing excellence demanded by the unique markets it serves. As a result, AGM products ensure the efficient operation of equipment and safe transportation of cargo for countless companies world-wide. Most recently, AGM has been recognized as one of only seven companies in Arizona to supply the United States Navy's next generation aircraft carriers.
In addition to the Legacy Award ceremony, Tucson Mayor Jonathan Rothschild will deliver his "State of the City" address during the luncheon. This highly attended event provides a platform for Mayor Rothschild to outline his goals, planned policies and objectives for the City of Tucson in the coming year.
The State of the City event will be held at the JW Marriott Tucson Starr Pass from 10 a.m. to 2 p.m. The luncheon and address will begin at noon.
To contact a sales or technical representative directly, please call AGM at 520-881-2130, or toll free 800-995-5590. Business hours are Monday through Friday, 8 a.m. to 5 p.m. Mountain Standard Time (MST).
For information about the Tucson Metro Chamber and any of the services they provide, please visit the Tucson Metro Chamber.