Description
AGM offers a wide range of Mounting Flanges to provide simple and easy removal and replacement of desiccators; either breathing, humidity indicating, or stand-alone, without having to open the container.
These are normally intended to mount in thin wall applications and are provided with all required mounting hardware. Most versions are made from corrosion-resistant anodized aluminum.
See the tables below for the wide range of standard versions.
In addition to the part numbers shown in the tables, we have made many custom versions that utilize different materials, finishes, gasketing, and RFI protection. Please contact our Engineering Department to discuss your specific requirements if you need something special.
All mounting flanges listed in the tables below are RoHS compliant, except for part number 658810.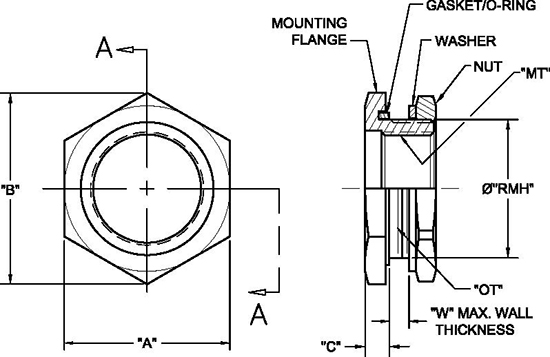 All dimensions listed below are in inches.